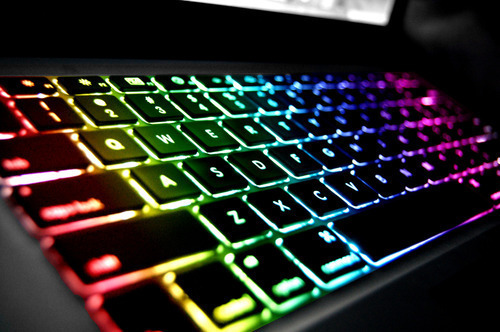 Welcome To My
Digital Portfolio
I operate at the intersection of Business, Technology & Design to create beautiful client experiences that deliver on measurable business goals.
Overview
Through assuming roles in Technology, Marketing & Product, I've developed a strong focus for leveraging data to define an existing problem followed by working across numerous lines of businesses to build an experience that resolves an identified pain point. I'm not allowed to share the research, work flow or analytical results behind each of these initiatives but below is a curation of screenshots of the projects I've contributed towards during my 8 months working with CIBC Digital (All content went live into production for all CIBC clients across Canada on Mobile, Web and ATM channels).
CIBC Authorized Users (Digital Marketing)
Worked alongside Graphic Designers, Editorial Specialists, Developers and QA Specialists to drive the end-to-end delivery of the Fall 2017 Authorized Users targeted offer.
CIBC Smart Account™ (Product Rebranding)
Worked alongside Business & Technology groups to identify and fulfill all Business, Legal, Editorial, Graphics & Technology requirements to rebrand an existing CIBC Cheuqings Account. This exciting re-brand has been implemented across CIBC.com splash pages & Online Banking post-sign on pages. New changes include: a splash page re-design, updated editorial content, legal changes and more.
Previously branded as, "CIBC PremiereService® Account"
Currently branded as, "CIBC Smart™ Account"

CIBC Payment Protector™ Insurance (Product Delivery)
Worked alongside Digital Strategy, Digital Technology and Product Delivery groups to push the online delivery of a Creditor Insurance product thus creating a new, revenue-generating channel for the Bank.
Currently, clients are required to call over the phone or physically visit a CIBC Banking Centre in order to acquire this product. This is a client paint-point as consumers are more inclined to purchase a Banking Product if they are able to complete the entire process as efficiently and seamlessly as possible. Having to commute to a Banking Centre or call in over the phone (with the possibility of being put on hold) may drive clients away from considering this product.
This initiative is still ongoing - proof of concepts are currently confidential. Stay tuned!


Verified.Me (Product Delivery)
Worked alongside Enterprise Innovation and Publishing teams for the splash-page launch of Verified.Me - Canada's 1st Blockchain Digital Identity Ecosystem as part of a consortium-wide project.
Verified.Me is a revolutionary method to verify your identity to gain seamless access to the services and products you want online, in person and over the phone.